Onnit products are not made with the belief that since something is normally done, it is ideal. These products are made with collaboration from the globe's top athletes and coaches. Onnit products are meant for achieving ultimate performance through fitness. If you are a fitness junky, Onnit products will help you build a great body that looks and performs superbly. It will give you a healthy life and a well performing body. The makers of these products discovered that the most effective method was anything but standard.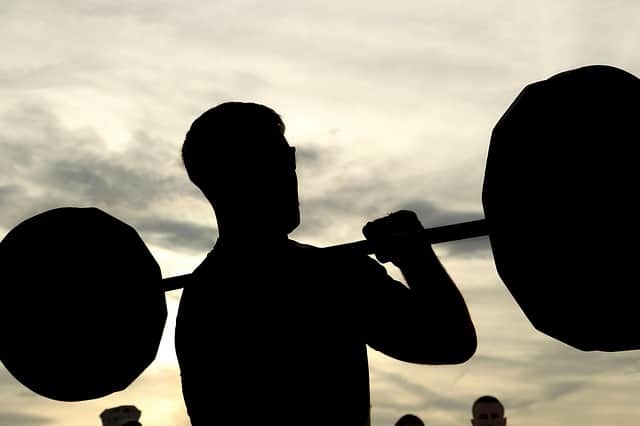 Onnit products are multipurpose and can be even paired with practical training tools from Kettlebells, Battle Ropes, Steel Mace etc. These products will help you whether you want to build muscle, burn fat, or increase practical athletic capability since they offer various time-tested uses to help you on the route to Total Human Optimization.
Onnit supplements have exploded in popularity and have ascended to grow to be one of the most prevalent supplements among the world's best fighters. They have very many endorsers from the fight game. Among the list of Onnit users include Joe Regan, Tim Kennedy, TJ Dillashaw, Cub Swanson, Myles Jury and many more.
Onnit continues to reach high heights in the supplement world with their mission being, "to help make the most out of their body and mind.'' Onnit calls this "Total Human Optimization." The following are the best 5 Onnit dietary supplements to help your body and mind perform at a top level.
Top 5 Onnit dietary supplements
#1 Onnit Alpha Brain
This is a fully balanced nootropic that helps in delivering an extraordinary mishmash of mental drive, mental acuity, focus and eloquent dreams. On the words of Joe Rogan, Onnit Alpha Brain appears to trigger your brain at a higher level. He says that he feels like it helps him structure sentences better. Alpha BRAIN can help you in memorizing names and places, concentrate on difficult tasks, and advance your mental speed in response to stimuli. It gives the body increased speed in responding to the surrounding environment.
#2 Onnit Shroom Tech Sport
This supplements fights fatigue by generating cellular energy by using Cordyceps mushrooms. This results in the creation of ATP instead of stimulant based energy. Onnit Shroom Tech Sport also helps improve utilization of oxygen to help you for prolonged hours, recover faster and set that new personal best record.
#3 Onnit Earth Grown
This supplement is an all-in-one everyday greens mixture. This means that they are great if you are one of the many that dislike the taste of particular vegetables and other greens. Onnit Earth Grown is designed to give you a mixture of some of the healthiest natural foods the world has to offer.
#4 Onnit New Mood
Serotonin is a neurotransmitter located in the human brain and other body parts affecting both physical and temperament activity. Onnit New Mood is designed to be the most working natural serotonin booster to ever exist. With a combination of the two raw serotonin sources, 5-HTP and L-tryptophan, Vitamin B6, Onnit New Mood is a powerhouse that boosts serotonin.
#5 Onnit T+ Testosterone Supplement
When the rest of the world appears to understand the notion that testosterone supplements are ideal, fans of (MMA) Mixed Material Arts have known what testosterone supplements have done for fighters for a long time. For males, testosterone is one of the most imperative hormones, and these supplements focus on increasing endogenous testosterone safely.
The above are the top 5 Onnit supplements even though there are numerous others such as protein powders, Krill Oil, and Coconut Oil that can be found.
About The Author: Tim Schmidt writes for ThingsMenBuy.com. He started the website with the mission to make it a place where men (and women shopping for them) can come and not only read reviews written by him – an actual user of the product but also see YouTube videos detailing the good, the bad, and the ugly about every single item found on the site. Occasionally, he's even able to snag a coupon for products such as Onnit.