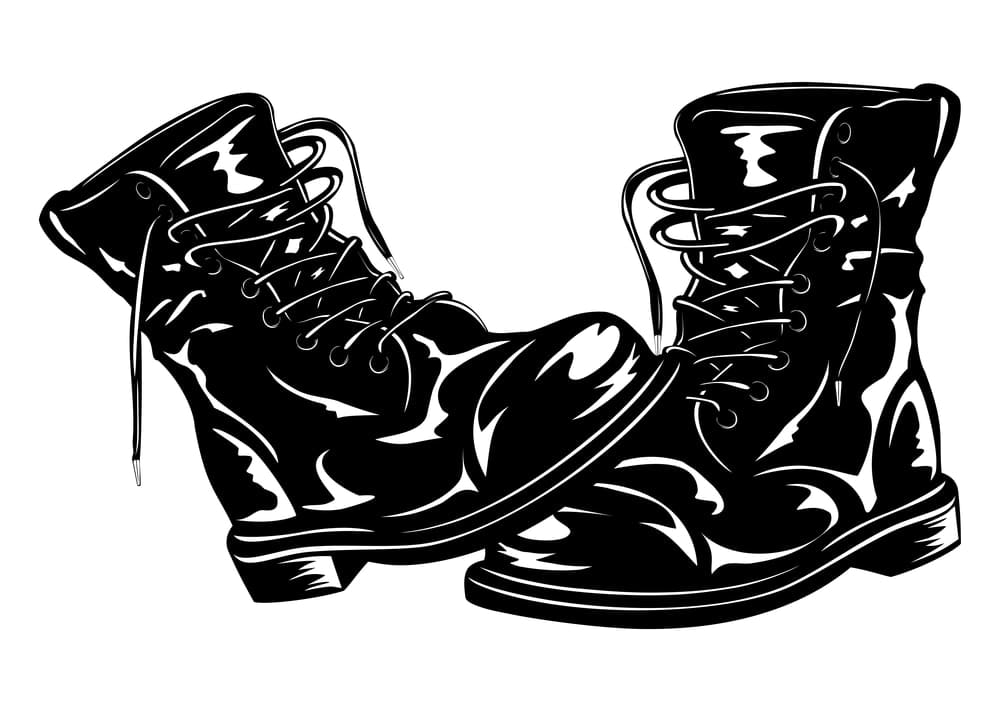 If you're like most men, your wardrobe exhibits a clear bias for the "headshot square" — the closely cropped area framing your shoulders and face. In other words, you care a great deal about shirts, ties, jackets, scarves — and little for everything below the waist.
You can do better. Addressing below-the-belt style deficiencies is far easier than most men realize. Start with a thorough review of the best boots for men, determine which styles best fit your lifestyle, and match colors and trims to your existing wardrobe. (Yes, that means countenancing your pants for the first time in forever.)
Let's take a closer look at the five types of boots you need in your wardrobe — and what to wear them with.
Work Boots
Like Kleenex and Jell-O before it, Timberland is basically synonymous with work boots. Which is a shame, because its iconic stature belies a remarkably fragmented category. Your ideal work boot turns on far more than your brand preference: your workplace's dress code, daily exercise routine, local climate, and so on. Traditional work boots are best suited for, well, work sites. But there's a whole host of work boot subtypes that clean up well enough to blend in at your typical white-collar office. (Maybe not a white-shoe law firm, but hey.)
Chukka Boots
In some parts of the world, chukka boots are known as desert boots, a nod to their origin biome. Back in the early 20th century, soldiers strapped on these low-cut, flexible boots to traipse across the sands and gravels of North Africa. Today, the most comfortable chukka boots do equally well in open-plan offices and cocktail parties. Pair with smart casual dress, and a scarf in the cool months.
Hiking Boots
You don't have to be a rugged outdoorsman to appreciate a good pair of hiking boots. With water-resistant hide and rugged soles, this versatile category holds up better than most in rainy weather. If your commute involves lots of traipsing, you know where to turn. Pair with business casual dress, or swap out for a swankier pair when you get to the office.
Trench Boots
Also known as Pershing boots, trench boots were first worn by trench-fighting soldiers in World War I. They've come a long way since then: today, trench boots are more likely to accompany a custom-fitted suit than a poncho and bayonet. The low profile is an ideal complement to dark suit pants, and lighter tones mesh well with khaki outfits.
Wingtip Boots
The wingtip boot marks the wearer as a true individual without calling their taste into question. Generous lacing allows for a snug, almost watertight fit during inclement weather, and sturdy soles support a range of extracurricular uses. To that end: your wingtips dress up equally well with a pair of relaxed-fit jeans as with a tailored dress pant. Add in the belt and custom tee to blend in with the VC crowd after hours.
What's Missing from Your Wardrobe?
If it's not yet abundantly clear, the world of boots is wider and weirder than many men realize. This post omits several popular types of boots, from the questionable (cowboy?) to the practical (rain). It's entirely possible that your go-to boot type is not on this list.
The hope, though, is that you're better equipped now to begin building your fashion wardrobe from (literally) the ground up. Soon, you'll be able to answer with confidence the age-old question: what's missing from your wardrobe?