Now that Valentine's Day has passed, we can go back to our regularly scheduled plans. With the hype that surrounds this holiday, most people easily forget that you should be wowing that significant other throughout the year. We have 3 steps to a great date to improve your dating experience.
Here are five simple ways to showing your love, without going overboard.
1: Getting Ready
Believe it or not, outfit choice makes a giant statement when out in public together. So when you're perusing your closet, go for something you know they like. Dust off that suit and tie if you're going to an upper class restaurant, make those dress shoes shine so from head to toe you looks as sharp as you feel.
Clothes aren't everything, so make sure you tame that head of hair, and if you're one of those that are so lucky to have a beard, tame that wildness to give yourself an air of sophistication.
Top your look off with new cologne that is sure to entice. Dolce & Gabbana just released a new fragrance to The One Collection, called The One for Men Eau de parfum that embodies a cedar wood, amber, coriander, and orange blossoms to create an air of sophistication; conveniently available at Macys.
Another option this spring is from Perry Ellis, RED. This fragrance boasts sandalwood, citrus, juniper, and oak moss to create a musky scent that is sure to attract anyone passing by. Available from Perry Ellis or Macys, both new fragrances are sure to be all the rage this season. Make sure to get ahold of some and set the trend.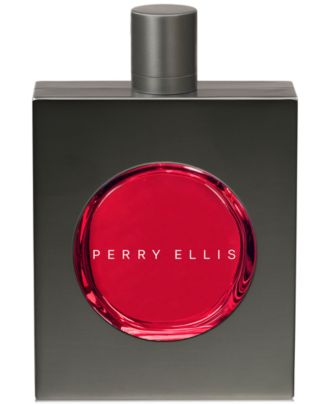 2: Dinner Done Right
Whether you've been together for four months, or four years, you know exactly what food they can't deny. If you're going out to get that special meal, make reservations! Being able to be seated right away is a great way to make your date feel more important than anyone else stuck waiting and shows you actually planned ahead. Don't be afraid to spoil your date, budgets can be unavoidable but spending that little extra shows you care.
Don't forget about dessert! Sharing a delicious sweet is a good way to earn you some brownie points (and don't forget about that romantic photo op).
Don't let dinner be the centerpiece of your date night; be sure to plan a night full of fun and adventure that keeps them wondering, "what's next".
3: Steps to a Great Date Execution
You've gotten dinner plans and you know what you're doing afterwards. You've gone to the effort to make sure that you are dressed to impress, but what about her? If you have the opportunity, get her something special. Whether it's a bouquet of her favorite flowers waiting on the counter for her, or a new outfit with a romantic note laying on her bed for her, date night isn't complete without making sure she's enjoying it too.
By the night's end she will appreciate all your efforts and know that it's not just Valentine's Day she gets to feel special!