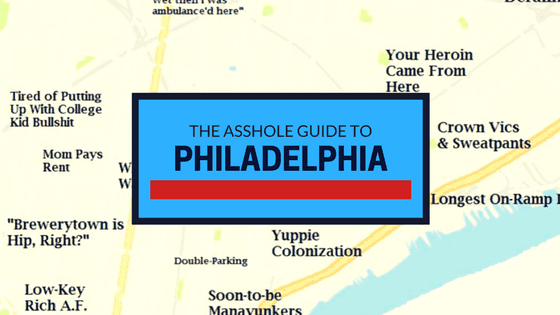 This map will provide a guide to Philadelphia for an ideal visit to Philly, the official Philadelphia tourism board. But you will just find it on Reddit and permanently posted on The Aspiring Gentleman. Surely anyone in Philadelphia has more ideas to add to this map. What are your thoughts of version 1.1? Once
Highlights include the world's longest on-ramp detour, Soon-To-Be-Main-Liners, Villanova Rejects, Wharton Wannabees, Not Bougie Enough for Rittenhouse, Yurts on Airbnb, Random Trump Enclave, and plenty of other Philadelphia neighborhood nicknames.
Is This The Real Philly?
Yes, this is a list full of Philadelphia stereotypes updated for 2017 thanks to one Reddit user. But Philadelphia is actually a pretty great city. If you do plan to move to Philadelphia I would feel bad if I did not point you in the right direction to learn about how the city actually works.