Art Basel is coming soon: December 5-8, 2019
Miami's 2019 Art Basel festival is upon us starting on Thursday and lasting until Sunday this year. 2019 single day tickets cost $65USD and the the full pass for all days costs $90 USD. There are plenty more options for types of passes at the official website for Miami Art Basel 2019.
Miami just so happens to be where we live and besides the many excellent events that are included with the ticket we prefer to highlight the extraordinary events you probably won't find in the official guide. That makes us self-proclaimed "Art Basel Experts" and now it's time to listen up. We're not going to send you to anything not worthy of an 'Aspiring Gentleman'. Take notes of what we thought of last year's 2018 top events for a sample of what may come in 2019.
Miami's 2018 #ArtBasel Events for 'Aspiring Gentleman'
1) Basel

 House Mural Festival
@BaselHouseMiami Mural Festival is a 40,000 SQFT is FREE starting December 7th until the 9th, with over 40 large-scale murals and art installations alongside a vendor village centered around the iconic #RCCola Plant curated by Pedro Amos of Miami's Best Graffiti Guide. #ArtBasel pic.twitter.com/r1QskgRANn

— Aspiring Gentleman (@AspiringGent) December 3, 2018
What to know: 
– 

Basel

 House Mural Festival is a 40,000 SQFT mural festival is FREE starting December 7th until the 9th, with over 40 large-scale murals and art installations alongside a vendor village with 100+ arts, crafts, and lifestyle brand pop-up shops centered around the iconic RC Cola Plant 
curated by Pedro Amos of Miami's Best Graffiti Guide.
– 

Among the extensive list of artists includes Add Fuel, Anna Charney, Antonyo Marest, Bert MTA, Carlitos Skills, Dr. Dax, Glossblack, Graff Mapping, Hugo Mulder DHM, Kram Fatal Kake to name a few. 
– Luxury handbag designer
Pilar Tarrau
and others will be displaying their art, accessories, and more.
–
 Take part in interactive art-making and graffiti workshops, explore the Monster Energy Compound where you will find a 35 foot vertical ramp showcasing skateboarders, pop-up barber shop, beatboy dancers, and a 90 foot mural by the godfather of the modern graffiti movement, artist Kelly Graval, known as RISK. 
– Explore the vendor village to pick up official festival merch by Miami fashion brand D.A.D.E Wear and Mi Campo Tequila pop up shop with cool swag designed by Mexican Artist Raul Urias.
– Sip on craft cocktails in the Jameson Art Lounge or grab a cold brew in the Heineken Beer Garden.
2) The Muses Experience
What to know: 
The Muses Experience will transform a mega-yacht into a floating art installation showcasing a collection of artwork from both influential and emerging female artists. Expect to find many of the best features from Miami Art Week highlighted: amazing art, great people, and most importantly, an unforgettable experience.
A private invitation-only gallery cruise will take place during the evening. The gallery cruise will feature many celebrities, influencers, and some of Miami's biggest and brightest stars, tastemakers and movers-and-shakers.
The cruise will culminate in the commencement of the first annual "Doyenne Award." The award ceremony will be followed by a celebration of entertainment and dancing, and a surprise performance.
What to know: 
Emerging streetwear designer and influencer Layan Al-Dabbous will host a runway show presented by The Muses Experience which is scheduled to take place on Saturday, December 8th. The show will include Generation Z consultant and Ad Week's 30 under 30's 
Connor Blakely
.
4)  "BTS" (behind the scenes, beneath the surface, beyond the stereotypes) by The Glenlivet and Highsnobiety
What to know: 
The Glenlivet and Highsnobiety will be challenging assumptions of success and opening the door to a more inclusive creative industry during a panel on the meaning behind "BTS," hosted by Highsnobiety's Fashion Editor at Large, Corey Stokes with influencer, Sami Miro, Olivia Perez, Rhuigi, and the industry's leading set designer, Signe Peirce. This will be followed by an exclusive after party to celebrate "BTS" and the positive discourse that happens when assumptions are broken down.
What to know: 
This exclusive art exhibit and sunset cocktail party features a grand helicopter arrival with the world renowned music Producer, Timbaland, original works by Artist, Stephen Gamson (acrylic on canvas paintings, sculptures and tapestries depicting images from Gamson's travel series), and special art book activation by DMXCI.
6) "I'M HERE WAITING FOR YOU" EXHIBITION
The National Hotel in Miami Beach and The University of the Arts in Philadelphia are hosting an ultimate Art 
Basel
 Takeover experience with some of the school's top artists alums that will fuse the arts through moving-image installations, contemporary art pieces, photography, and musical performances throughout the hotel from December 5-9th.
What to know: 
The Miami Art Week experience will include a free Public Party on December 6th from 8 p.m. to midnight, including one free welcome drink per person courtesy of Lamborghini Winery and Biscayne Bay Brewing Company.
7) Miami Dolphins Alumni Weekend
— Miami Dolphins (@MiamiDolphins) October 21, 2016
What to know: What to know: 
The Miami Dolphins are hosting their annual Alumni Weekend with a Party presented by Verizon on Saturday, Dec. 1. A few Miami Dolphins Walk of Fame inductees will be honored at the event with a "White Out" Party at the Mecca of the art district "Wynwood Walls." The party will kick off the week of Art Basel in Wynwood with a silent auction and a live auction with a live painting to be featured as part of the live action. Inductees Dick Anderson, Mark Clayton, Mark Duper, Jon Giesler, John Offerdahl and Jason Taylor will be there too. Unfortunately the event wa not open to the public but you can follow it on social media.
Lance Bass will be MC'ing with music by Sonic Butterfly, Cedric Gervais, DJ Siso, DJ Assualt and DJ Erwin at the RC Cola Plant. You can also catch a live drone race by SPBC Systems & CT Robotics all on Tuesday, December 4 from 9pm til late thanks to Deep Eddy Vodka.
9) Miansai is popping up for Art Basel at The Confidante Hotel.
What to know: 
The Miami based accessories brand will live in the hotel's lobby and carry men's and women's core styles along with exclusive pieces from their Spring '19 collection from December 5th through the 7th.
10) 15th Annual Art 

Basel

 Breakfast in the Park Presents: Elizabeth Turk 
What to know: 
Breakfast in the Park attracts art collectors, patrons, gallery owners, cultural luminaries and artists from around the world, many of whom are visiting Miami for Art Basel. Each year a noted sculptor is invited to speak.
This year, Elizabeth Turk has been invited to Miami as the guest speaker. Guests enjoy a complimentary outdoor breakfast, informal lecture and guided tours of FIU's Sculpture Park and the exhibitions in the museum on Sunday, December 9 from 9:30 a.m. – 12:00 noon. This event is free and open to the public, RSVP required at this link)
11) New World Symphony's Wallcast (an alternative to Art Basel)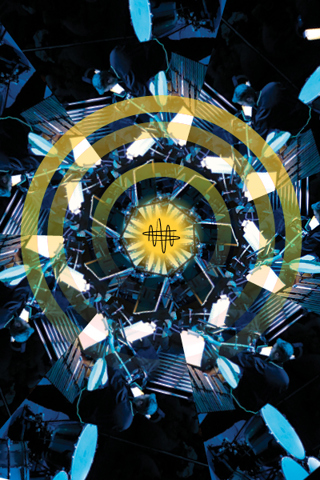 What to know: 
New World Symphony's December 8th US Premiere of a co-commissioned work "SOUNDS OF THE TIMES: HARMONY AND UNDERSTANDING," by Pultizer-Prize winner David Lang is a great example of how classical music continues to address the issues of our times. It is a work written "for audience and orchestra;" so there will be an introductory portion of the concert with the emcee teaching the audience how they will participate during the performance. Or stick to the lawn for audience participation outdoors. Tickets are available.
12)TAG Heuer Celebrates Miami Art 

Basel

 with Alec Monopoly + Paulina Vega
What to know: 
TAG Heuer is celebrating Art Basel Miami 2018 with the launch of two special watches designed by brand ambassador, Alec Monopoly. The evening will be hosted by Monopoly and Paulina Vega, friend of the brand and Miss Universe 2014. Fine art will be on display in the gallery space above the TAG Heuer Miami Design District Art Space boutique on Thursday, December 6th. This is a private event.
13) KEVIN BOURGEOIS WALL OF SOUND ARTIST TALK
What to know: 
An upcoming artist talk with Kevin Bourgeois is set to take place on Sunday, November 11, at 4pm. Bourgeois will discuss Wall of Sound, his exhibition featuring music-inspired multimedia works. The show comprises a curated selection of record jacket collage and acrylic compositions on wood panel. The exhibition will be on view through November 18.
14) Sleeping Beauty Dreams
What to Know:
A contemporary dance and art performance based on the beloved classic Sleeping Beauty featuring Global Prima Ballerina Diana Vishneva as Princess Aurora and award-winning dancer Marcelo Gomes. This classic is turned on its head with a combination of art, EDM, real-time digital avatars and astounding light displays. You will leave exhilarated by the spectacle of lights, music, and dance. Diana Vishneva fully inhabits the role of Princess Aurora and her passion can be felt with every pulsing beat and flashing light. The show is on from December 7th-8th at the Adrienne Arsht Center. Grab tickets at SBDart.com or through the Adrienne Arsht Center website.