Nothing is more important than family. It's therefore essential to create a happy home so everyone can enjoy fantastic memories together. To help strengthen your bond, we are offering five ways you can improve family life.
Try a New Recipe
Children are easily bored at mealtimes, which is why you should aim to shake things up in the kitchen. Prevent arguments by trying a new recipe each week, which will suit you family's tastes. New dishes will allow your children to explore new flavours, and it will ensure they look forward to mealtimes. For example, you can add a little fun to the dinner table by allowing your kids to build their own fajitas, or you can ask for their suggestions to create a dish they will happily eat.
Encourage Healthy Habits
Your children would eat junk food all day long if you allowed them to. Yet, too much salt and sugar can pose a risk to your child's health while playing havoc with their general mood. You should therefore boost their health and happiness by introducing healthier snacks into their diet. So, encourage your children to grab a piece of fruit from the bowl, add more nutritious vegetables to their meals and snacks, and swap crisps and chocolate for dried fruit or nuts.
Reduce Arguments Over the TV
Children can bicker with both their parents and siblings about the TV, as they might want to take control of the remote control to watch different movies or programmes. Avoid arguments that can cause tension inside the home with a flexible TV package, such as Sky Multiscreen. As a result, everyone will have a chance to watch their favourite shows, which can prevent unwanted disagreements or tension.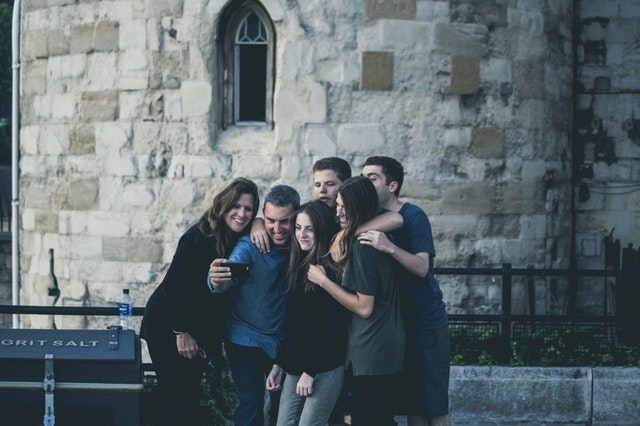 Reward Good Behaviour
Positive reinforcement will encourage children to continually be on their best behaviour, which can create a happier home life for everyone. So, reward children for their good behaviour. For example, you could take them to the zoo if they have received an excellent school report, or you can treat your son or daughter to a trip to the movies for completing all their chores. Want your child to be well-behaved all day? Promise them a later bedtime at the weekend if they're polite and helpful.
Communicate with Your Children
Take a little time out of your busy schedule each day to sit and talk with your child. Spend a little time communicating with your son or daughter, even if it's just for ten minutes. For example, you can talk to your little one about a variety of topics on the way to school or before bedtime. Ask them about their day at school, if they have made any new friends or if they have anything they want to talk about. Not only will it provide your child with an opportunity to express their feelings or worries, but it will make your child feel happier while helping you both to develop a stronger bond.