When you have been accepted to a job in a different country, the next thing you will need to consider is how you can relocate. It is one of the most exciting changes you can have in your life. But it can also be a daunting process since there is a lot of documentation and fees to pay before moving abroad.
You need to research the location, possible accommodations, culture, and the commute process to make your daily living easy. The changes can be overwhelming, especially if you have yet to learn what to do next as soon as you step into a different country.
In addition to that, immigration law is complex and changes from time to time. It can be difficult for someone moving abroad for the first time. You should seek assistance from immigration experts such as Total Law. Getting assistance from immigration lawyers that operate globally will help you prepare your documents for visa application and what you should do as soon as you get to a new country.
Understand The Visa Application Process
Longer stays due to education, and employment may require a visa for some nationalities. It is recommended to check the immigration website of the country you are going to so you know which visa type is applicable for your stay. 
You should also be knowledgeable about visa renewal and expiration. Some countries provide additional days for certain types of visas. This period is given for the visa holder to apply for an extension or renewal. Some countries require an individual to exit another country before they can renew their visa.
Keep a digital copy on your phone or computer when you submit your documents. Some documents will be collected by the consular office and will not be returned to you. Also, you can access them immediately anytime you need them.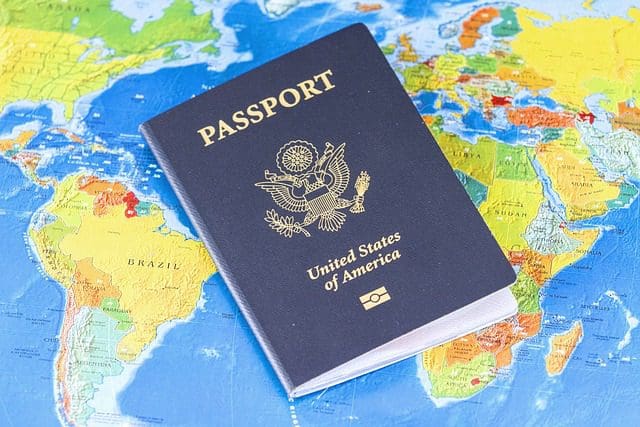 Check The Restrictions
If you immigrate to a different country because of employment, you are most likely allowed to work full-time. However, some visa types have a limit of working hours per week. If you are under a student visa, you can only work part-time with a limited number of hours a week. Some countries allow students to work more hours during an off-academic season. 
Some countries require immigrants to apply for a social security number, insurance, or a residential document as soon as they arrive. 
Are you financially prepared?
Moving abroad to a different country has a lot of differences from your home, especially with financials. It may have a higher cost of living, more expensive rent, costly utilities, and other financial requirements. 
Some visas require proof of financial support during visa applications. A bank statement, for example, should have a stable balance within the last six months. Any unusual or large amounts of deposits may be questionable. In addition to upfront expenses, you also need to have enough money to pay for insurance fees, health checks, vaccinations, and extra money for daily expenses.
Some countries require a bank account to pay for a rent deposit, phone line, and other utilities.
Research The Transportation Options
You should be able to familiarize yourself to commute routes. To go around easily, get a location near bus stops or train stations. 
You may also be allowed to obtain an international driving license. Going around by a private vehicle can be different from commuting. It is also recommended to learn how to drive under certain circumstances. Icy roads can be difficult to drive on. In this case, you will need to undergo driving lessons, especially if you are coming from a country that does not experience snow.
Prepare for Small Things
Moving abroad to another country makes you focus on what you expect to happen. You tend to forget the things needed to finish before you leave.
Remember that you need to cut off all your current subscriptions in your home country. You need to unlock your mobile phone to save you from buying a new one as soon as you enter a new country. You must also manage your current assets before leaving–your property, car, and money stored in the bank.
Prepare Yourself Emotionally
This can be easy if you have been alone for quite some time. But for those who live with their families, leaving them at home can be stressful. You will be alone when you arrive in a new country. Adjustments and making new friends may take a while as well. 
This is one of the reasons why people come back to their home country, even if their visas are not expired, or their employment terms still need to be finished. 
Featured Image by Joshua Woroniecki from Pixabay