Best Cruises for Wildlife Fanatics
Are you thinking about cruising to see some unique views of some of the planet's most iconic and well-loved wildlife? You're not alone – in fact, it's an increasingly popular type of vacation, with more and more people opting for cruises and new providers popping up all of the time.  We will share some of the Best Cruises for Wildlife Fanatics. 
Remember that if you're going on a cruise, you may face a long flight to reach your departure point and so you'll want to pack accordingly to make sure that you survive the journey. Other than that, all you need to do is to decide which cruise to take. Here are just a few of the best options.
Costa Rica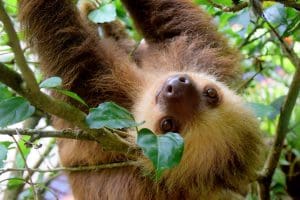 Costa Rica is tiny compared to many places that people often think about for wildlife. You might be surprised to know that it's one of the most diverse areas on the planet when it comes to its flora and fauna. It's also convenient to get to from the mainland United States, and indeed you can take a cruise there, explore it by boat and then cruise back home, all in total comfort. Expect to see monkeys, crocodiles, rare birds, and more!
Canada
Cruises around Vancouver and other Canadian coastal towns and cities are a great way to see some of the country's unique wildlife without sacrificing comfort or finding yourself too far away from civilization. It's said that Canada has a "big five" animals for tourists to spot – whales, bears, wolves, eagles, and moose. Good luck spotting all of them during your visit.
Alaska
If Canada doesn't quite cut it, how about Alaska? It's just as easy to get to and has many of the same species, as well as providing opportunities to see glaciers up close and personal.  If your up to it you can swim with and photograph seals, sea lions, whales, and more. If you're lucky, you might even be able to catch a glimpse of the northern lights. And you won't believe how clear the skies are and how beautiful the stars look without the light pollution that most of us are used to.
The Amazon
Who wouldn't want to take a cruise along the Amazon? As you might expect from a rain-forest, you can see a huge range of different species, from sloths to toucans and monkeys. Because the Amazon is such a cultural landmark, there are a huge number of different providers who all serve the area, which means you can pick and choose who you want to go with. 
Conclusion
Now that you know about just a few of the best cruises for wildlife fanatics, it's over to you to start planning a plan to book your first cruise and which wildlife you hope to see on your travels. Remember that nothing is guaranteed, so try not to be too disappointed if you're hoping to see something in particular, and it doesn't happen. You might just see something you didn't expect to see instead; either way, you're going to make enough memories to last a lifetime. Happy travels!