The Summer months are almost here and the festival season is fast approaching!
Gadgets and devices can enhance the chaotic fun of a festival whether it's helping to find your friends, better enjoy the music or taking photos of the event.
Thankfully, the best technology these days is also the most portable which means your favourite gadgets can enjoy the fun with you!
Below are three gadgets that'll be packed in our bags!
RavPower Bank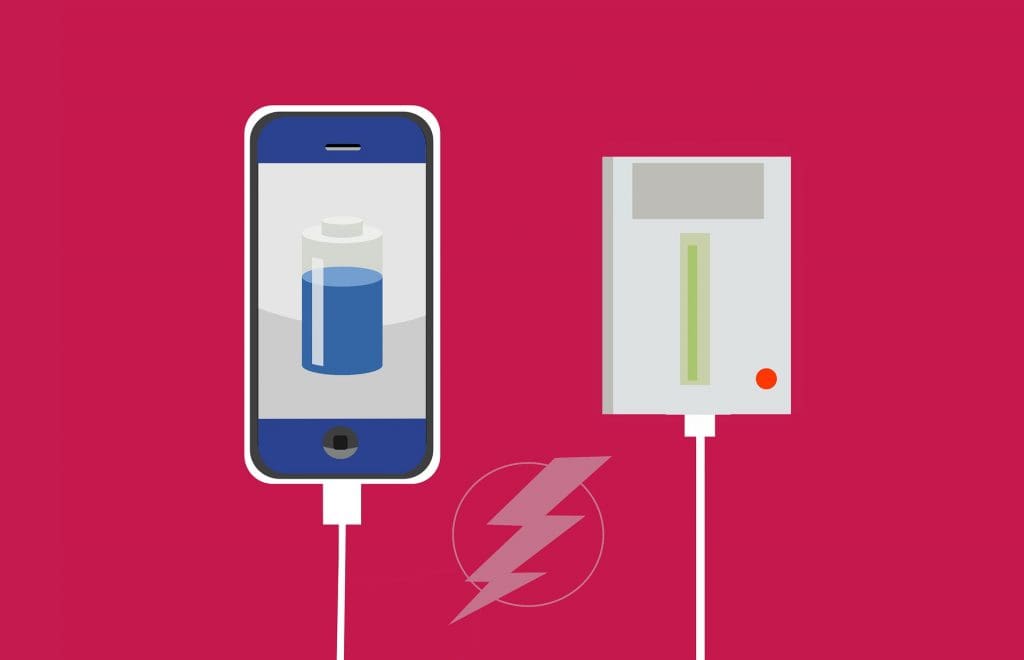 A power-bank is an absolute life save for the 21st-century festival goer.
A good power bank will ensure that all your gadgets have enough juice for the duration of the festival but the best of the bunch is the RAVPower Bank. It packs a whopping 22,00mAh of charge which is enough to charge a smartphone six times over and still have some juice left!
Another key win for the RavPower Bank is its compatibility. Not only will it charge your smartphone but it can also charge MacBooks, most laptops and has both a USB 2.0 and Type C port.
Furthermore, it'll allow three devices to be charged simultaneously which means you'll never have an excuse to run out of battery again!
Pax 3
Herbal vaporizers are fast becoming the most popular method to enjoy herbal blends at festivals due to their ease of use, portability and health advantages over smoking.
They are a wide range of vaporizers available to buy but our favourite is the Pax 3 by Pax Labs.
If Steve Jobs designed a vaporizer, it would probably look similar to the Pax 3. The entire device is built of a single sheet of adonized aluminium
At just 10cm long and 93grams the Pax 3 is one of the smallest devices money can buy however, that doesn't mean it sacrifices on power and features.
Inside is a powerful 2,700mAh battery that'll produce vapour from your herbs in under 20 seconds and it boasts next-gen features such as lip-sensing technology and the ability to connect the device to your smartphone via Bluetooth.
In my opinion, the Pax 3 is the best vaporizer money can buy.
Huawei P30
Each iteration of Huawei's P Series of phones have seen them slowly close the gap between themselves and Samsung and it appears 2019 is the year they finally take the crown for the best Android device.
The Huawei P30 Pro is a stellar looking device. It is made out of metal and glass and its 6.57OLED screen is alive with vibrant colour.
The P30 Pro doesn't just look great but it performs well too. It comes installed with Huawei's Kirin 980 processor and a generous 8GB of RAM. As such, performance is as snappy, fast and smooth as the iPhone X.
The phone also has one of the best battery performances of 2019's flagship devices which is important for anyone planning to rock one of these at an all-dayer. The device boasts a 33000mAh battery and the power consumption is managed by Hauwe's EMUI. The software efficiently moves apps in and out of memory to keep battery life to a minimum without perfecting performance. As a result, it should be fairly easy to get a full day's heavy use out of the phone without needed to find a charger!
All the above is great, however, it is the P30's 40-megapixel camera that really sets the P30 apart from Apple's and Samsung's flagship devices.
Photos taken on this device almost explode with colour even in low light evening shots.
Finally, the camera boasts an unprecedented 10x optical zoom – you'll be able to get pictures of what's happening on stage no matter how far back you are. No other smartphone comes close; for example, the iPhone X and S10 offer just a 2X optical zoom!
Cover Image Credits