The official start of Fall is right around the corner this September 22nd. What better way to celebrate one of our season's most pivotal and monumental points by relaxing and celebrating the end of summer and the start of fall with some new adult beverages Trendy Drinks you will love.
11 Drinks You Should Be Drinking This Fall
1)  Templeton Rye Aged 6 Years
Im not sure this should be classified as a trendy drink as its a standard go to. With a slogan that says " Good Whiskey Gets Better Age" – Templeton Rye whiskey is stuff for aging over the course of 6 years to give it a taste that will satiate even the hardest of enthusiast.
2) 

Highland Park whisky
Highland Park whisky is the Orkney single malt with "Viking soul" as the distillers like to call it after forging a partnership with NFL's Minnesota Vikings. It's a fun concept indeed. The Minnesota Vikings are currently offering fans 21+ a chance to sample the whisky from its 30-foot Viking long ship offering their signature Magnus Mule and Braveheart cocktails made of Highland Park Valknut Scotch Whisky.
https://www.highlandparkwhisky.com/product/valknut/
BRAVEHEART

+ 1 ½ cup (12 oz.) Highland Park Magnus Tomato juice – 33oz (can use 6 x 5.5 oz. mini cans or 1 x 34 oz. large can)

+ Crushed tomatoes – 28 oz. can

+ 3 oz. Worcestershire sauce

+ 6 oz. horseradish

+ 1/2 oz. lemon juice

+ 1 oz. of hot sauce or more to taste

+ 31g of celery salt

+ 31g of black pepper

Build over ice | Stir well | Serve | For a single serve, add 1 ½ oz. of Magnus for every 4 oz. base.
3) West 32 

Soju
The triple-filtered West 32 Soju oddly enough doesn't come from South Korea but instead from the heart of New York City. For those who don't have a Korean friend/coworker and have not yet ordered soju at your local Korean BBQ joint you may just like this low-proof "Korean vodka"
Unlike much of the sojus that are overly processed with artificial flavorings, sweeteners, and other tongue-twisting chemicals, West 32 Soju is distilled from corn with a trace of cane sugar.
"We wanted to make a different spirit.​ ​One that continued the time-honored Korean ritual of celebrating life with soju," said Daniel Lee and Maxwell Fine, founders of the brand.
4) Ràvo Vodka
You will love this trendy drink from Ravo
vodka
it is for those gents with a creative edge ready to create their ideal cocktail with a clean canvas. Ravo is one to keep in the liquor cabinet to accommodate all guests because
RÅVO 
(SRP: $20) is Kosher-certified. According to them,
"RÅVO [ raw-vo ], from the Swedish words for raw (rå) and Vodka, is simplicity in a bottle. To us, raw means pure and uncomplicated. A Vodka in its purest form, made from winter wheat, continuously distilled five times, and blended with natural spring water."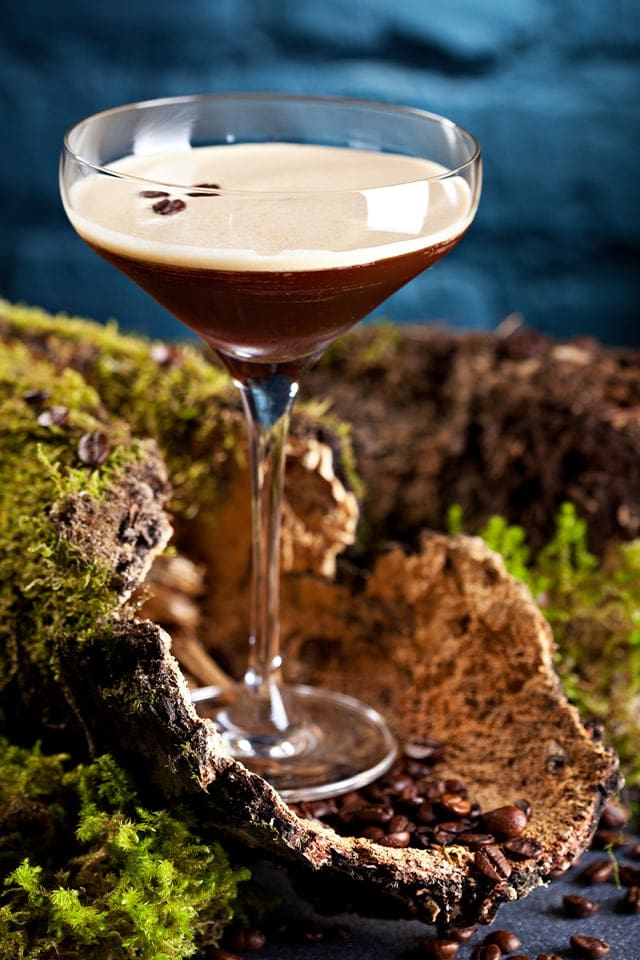 We like the Espresso Martini with two parts Råvo 
Vodka, 
1 part
coffee liquor
, 2 parts Espresso coffee, and Coffee beans for garnish. The way to make this special drink is to pour Råvo 
Vodka
, espresso and coffee liqueur into a shaker with ice and shake hard to chill. Afterwards, strain what's left into a Martini cocktail glass and garnish with a couple of coffee beans.
5) Chase Original Potato Vodka
Ideal for a vodka martini or whatever your imagination may concoct, Chase is distilled from 250 English Herefordshire potatoes in each bottle over in the United Kingdom. The bottles are now being sold in the States and we suggest you use this slightly sweet vodka for a Vodka Martini. Three parts Chase Vodka will do the trick when combined with ½ part Dry Vermouth and olive garnish
6) Deep Eddy Vodka jor brand in any field – there needs to be a philosophy behind why you do the things you do to be successful. And the Deep Eddy Vodka brand's philosophy is to produce the best vodka by using the best ingredients.
They have a three step process to which they use when creating their vodkas. If you are an individual who loves to diversify your drinking experience, then this may very well be the drink for you as there are several vodka flavors to choose from.
7)  Lasorda Family Wines
The ideation of former Dodger baseball great Tommy Lasorda, Lasorda Family Wines offers a $24 Cabernet Sauvignon and a $19 Chardonnay this is one of my favorite trendy drinks.
How does a professional MLB baseball player transition to producing wine? Inspired by an upbringing eating Italian home cooked food, Tommy and his four brothers opened Tommy Lasorda's Italian Trattoria for over 30 years in Exton, Pennsylvania. The restaurant can now be found in different locations, including Dodger stadium in los Angeles.
No stranger to the restaurant industry, Tommy recently moved onto wine. The first two of his collection is the Cabernet Sauvignon with notes of cedar, dark chocolate and raspberry. In contrast, the Chardonnay has notes of lemon grass, lily, and fresh citrus with a honeydew, melon, and asian paur aftertaste attributed to its neutral french oak fermentation process. Overall it's a crisp wine for the start of fall.
8)  San Simeon Cabernet Sauvignonking to have a much more sophisticated drink for your celebration? Well if so then San Simeon may very well be the drink that can bring a bit more elegance and class to whatever path or gathering you may be holding.
Like many drinks – the more you age the drink, the better it will taste and this is especially true with San Simeon wine.
Celebrate this Fall and remember what the day represents and why you should feel elated and not so hammered by this day.
9)  Slow & Low Rock and Rye 100ml cans
If you are holding a backyard BBQ party, and there is nothing wrong with that as those are some of the most joyous events, then the Slow and Low Rock and Rye canned spirits are what you are going to be looking after.
Very convenient to have around as well as extremely tasty. What more could you ask for?
10) Four Loko
The Four Loko malt beverage Camo Series looks like an energy drink and sort of is one. But it also comes with 14% ABV making this a drink to kick-start any NFL football tailgate parties during early mornings. Four Loko has more flavors that I can count with the Camo series made up of Sour Apple, Watermelon, Peach, and others.
Relationship goals or weekend goals? Both? pic.twitter.com/lyPyxSKPUG

— Four Loko (@fourloko) Four Loko malt beverage Camo Series
11)  Caffe Borghetti Coffee Liqueur
Kick of this most monumental and important day with a delicious cup of coffee liquor that will start this day of string and give you the energy to tackle and appreciate the day even more.
Just remember not to overdo it too much. Don't want to drive the attendees and guest away with your extra energy, right?
What if you don't drink your liquor on the rocks?
Top Note Tonic: Ready-To-Drink (RTD) Craft Tonics
If only Mary Pellettieri's craft tonics were alcoholic they would make the list. On the other hand, quality tonic is an ideal mixer for high quality alcohol. A craft brewing industry veteran, Mary Pellettieri added her brewer's touch to innovate and balance the flavors to invent tonic mixers that are playful and encourage experimentation with your cocktails.
"Top Note mixers are fresh, playful and encourage experimentation. I crafted them for mixability, drinkabilty, quality and versatility to elevate the modern cocktail experience." – Mary Pellettieri
Choose from Indian Tonic Water, Bitter Lemon and Ginger Beer to craft your own cocktails.
Trendy Drinks – A Day Of Celebration
On this most important day, it is time for it back and reflects on your summer. Drinking can relax and bring out the moist joyous vibes. So enjoy this day with friends and the family and always remember to drink responsibly.
If you are looking for a few good drinks to have a great time, then we are certain these may very well be the drinks you are looking for.
Samples of each beverage were provided for review. All opinions are our own.