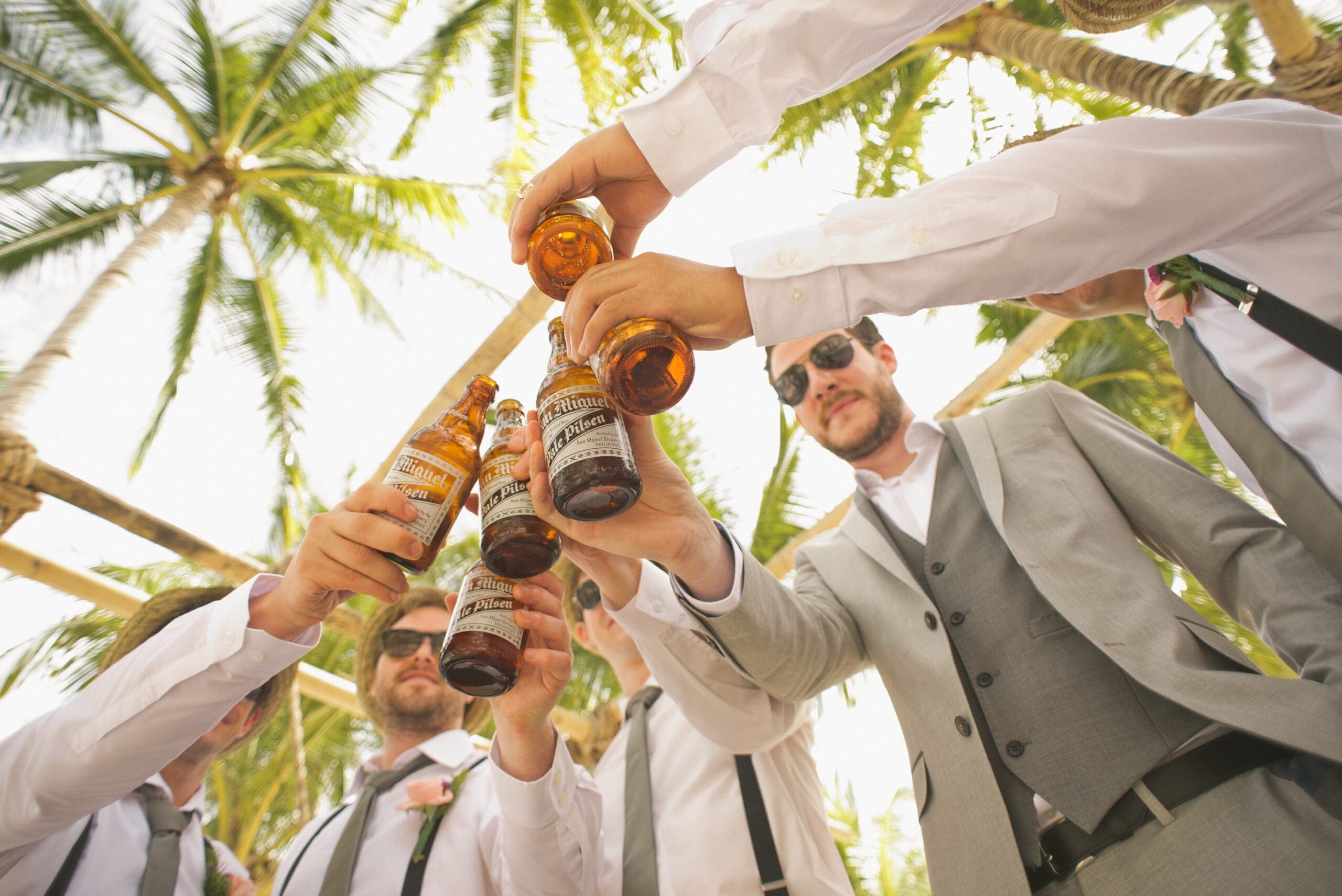 Organizing a Stag Party – An Idea to Inspire You
Everyone loves a Stag or Bachelor party. One of the biggest responsibilities of being a best man is organizing the stag party. It's a challenge to find something different and entertaining for a group of guys to do, especially when different age groups are involved. 
Why not think about visiting a casino? A casino has many entertainment options from  gaming, restaurants, clubs, and other fun carnival games. You can plan out your evening and crash right there at the hotel — no need to change venues with all the entertainment options under one roof. You're bound to have a memorable night out and its one of the most entertaining venues for a large group of men. The groom and his guests are sure to have a good time as long as they learn some useful ground rules beforehand.  
Get acquainted with the games 
It's not a good idea to visit a casino without having at least a basic understanding of the games. Do not just wait until you get there and hope that you can muddle through. 
You may not think that you can get a taste of the casino experience without being there. However, online casino game providers like NetEnt have the technical solution as seen here. You can play casino games live without having to leave home. This gives you the opportunity to practice playing before you set foot in a brick and mortar casino. 
Know your budget 
Few things spoil a casino visit more than losing money you cannot afford to. This can seriously ruin a celebration. Remember that you want to have fun and enjoy the experience. This means that you need to set a realistic budget for your spending and stick to it. 
It helps to choose tables that have low limits so that you can spend plenty of time playing without running the risk of losing too much money. No matter which games you choose to play, you should always keep a close eye on your balance so that you can keep track of your spending. 
Take time to explore the casino 
If you are out with a group at a stag party, it can be tempting just to get pulled along with the crowd. Do not let this happen when you first arrive at the casino. There is no rush. Spend some time getting to know the venue, its a good idea to do some planning for the group. 
Find out which games are located where and then decide which ones you want to try. For instance, you may want to find the card room where you can try your hand at games like poker and blackjack. Also, scout out restaurants and other entertainment the casino offers. 
Do not let excitement take over 
Obviously, there is going to be a certain amount of excitement at a stag party. That is fine, but you should not let it get in the way of your play. 
Try to keep as cool as possible, whether you win or lose. This helps you to keep a level head and makes it more likely that you will have a successful evening. You are also less likely to clash with other players if you are not constantly shouting out or fist-pumping the air. 
Final thoughts 
The main thing to remember about choosing a casino visit for a stag party is that it should be fun. Casinos are entertaining places if you play within your budget and keep your cool. You can also take some time out from gaming to eat at the restaurant or have a drink at the bar. Take your time, relax, and enjoy the visit.